According to the report of Faith Yakubu of "THE NATION" online news,
The Management of Aero Contractors has said it will resume commercial services as soon as the Nigerian Civil Aviation Authority (NCAA) completes its audit process. The airline said it is hopeful that the audit process would be completed by the end of this month so that it can commence its service by October. In July, the airline announced a temporary suspension of its flight operation due to the depletion of aircraft to run scheduled commercial services.
However, as part of measures to resume, the airline said it has signed a partnership agreement with the Chairman of Umza Aviation Services, Hon. Mohammed Abubakar.
Almost $50 million is said to be invested in the purchase of five aircraft that will be operated by Aero contractors.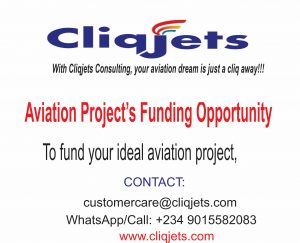 With the five aircraft, Aero Contractors will have nine aircraft to resume its commercial operation.
Speaking at the Nnamdi Azikwe International airport, Abuja after taking delivery of the second Dash-8 (Q-400) aircraft, the Managing Director of Aero Contractors, Capt. Abdullahi Mahmoud affirmed the readiness of the airline to resume.
Mahmoud who was represented by Head of Security, Adah Daniel said: "Commercial-wise, we are looking at end of the month because we wrote to the NCAA that we want to start operation and we have to finish with the ongoing audit process.
"So, once we are through with the NCAA audit process and we are cleared, we will commence immediately. It could be earlier and it could be early next month but it depends on the audit, however, we are confident that the audit will end this month because we have already started.
"So, they will be coming in to do the final paperwork and once that is done, we are good to go."
On the capacity of the aircraft, he said: "It is a 75-seater aircraft. It is also one of the safest aircraft because you hardly hear of crashes, it has short landing and short takeoff, so it is very good even during emergencies. Nigerians should expect efficient, prompt, and reliable service. The aircraft is very dependable, it has fuel efficiency and its capacity is 75.
"So with this, we hope to meet aviation demand in terms of passengers and also cost because we have noticed that cost is a concern for a lot of traveling passengers.