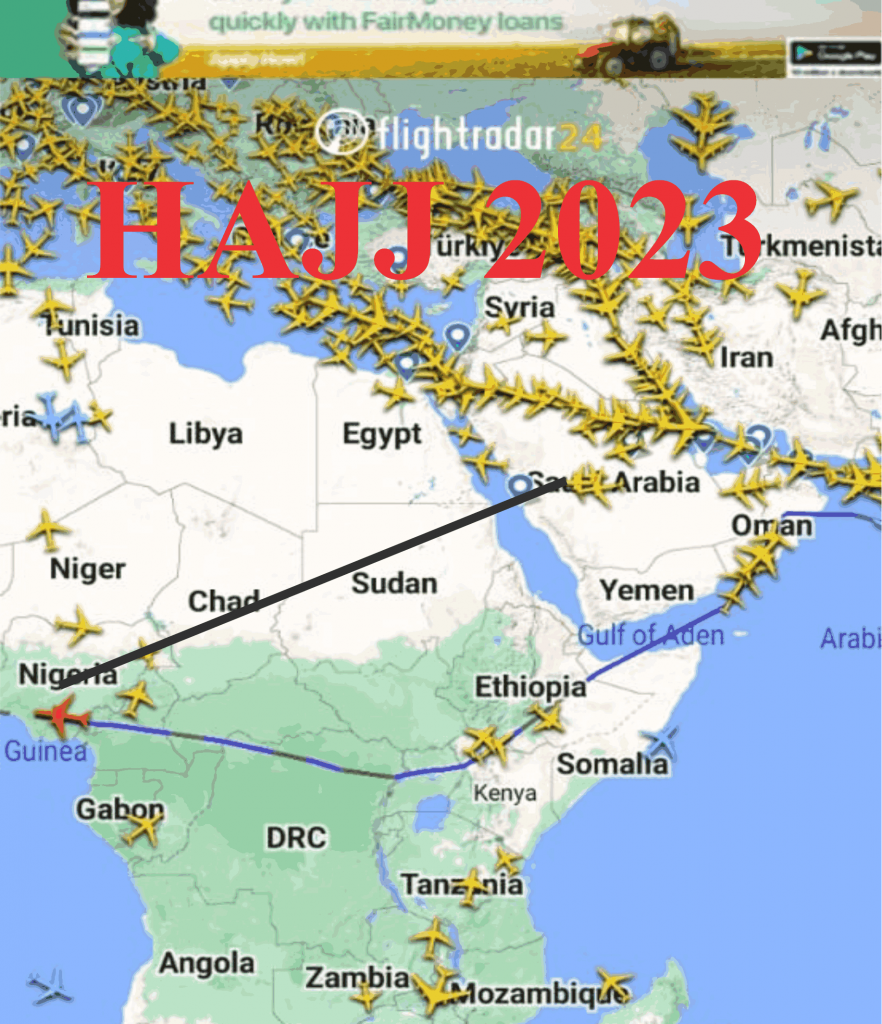 In general, governments may impose limits on their airspace, particularly airspace above war zones, during times of conflict. Sudan's airspace restrictions may force planes over the nation to reroute, resulting in lengthier flight durations and significant delays. As a result, if airlines must change or divert their flight paths, it might result in greater fuel costs and significant delays, which can contribute to increased ticket prices and frustration for customers.
With Hajj activities slated to begin in Nigeria on May 21st, the ongoing conflict in Sudan offers a huge concern, particularly the flight duration, which would rise by 2 hours if effective efforts to end the conflict are not done before that time. Prior to the conflict, flying across Sudan was the quickest route for West Africa and South America to Saudi Arabia. However, due to the recent closing of Sudan's airspace, all planes must adjust their route through to Saudi Arabia. This has substantial economic consequences as well. For example, in southwest Nigeria, the average flight duration is 05:30 hours, but owing to the detour, it would now take around 07:30 hours. This means that the cost of flying will rise by $600 from the set $1650 to $1850 and this cost will be borne by either the pilgrims or the airlines.
Additionally, the conflict in Sudan has created safety concerns for flights overflying the country and to aircraft flying at high altitudes. There is a risk of surface-to-air missiles, gunfire, or other weaponry being used.
Finally, the Sudanese civil conflict may provide a substantial barrier to this year's Hajj operations, since planes formerly overflying Sudanese airspace must consider route adjustments, diversions, higher expenses, and safety issues. While airlines and Hajj officials are constantly watching the situation, suitable actions to safeguard the safety of passengers and staff must be prioritized. And all efforts to bring this crisis to an end before the commencement of Hajj operations are highly recommended.