by Shadrach Swante Kambai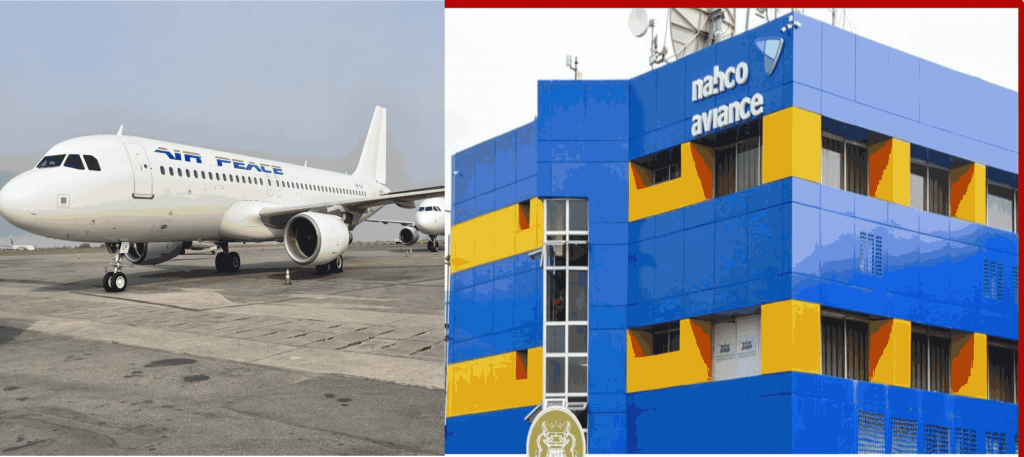 A brief study by our team of experts at Cliqjets Consulting showed that Airpeace would lose more than 70 million Naira per month if the aircraft remained on the ground. This amplifies the fact that safety and human resource management concerns cannot be overemphasized in the airline business. STEP-BY-STEP GUIDE TO DISPATCH A FLIGHT IN NIGERIA
The estimate mentioned above was calculated using the following assumptions:
Global average profit per passenger: USD $6 (IATA, 2019)
Exchange rate: 730/$1 (Oyekanmi, 2023)
30 days in a month
Average of 6 landings in a day
Seat capacity: 160
65% seat occupied = 104 seats
Landings per day: 104 * 6 USD = $624 and
For 4 landings in a day: 624 USD * 6 = 3,744 USD
For 28 days in a month: 3,744 * 28 = 104,832 USD
= 76,527,360.00 NAIRA
According to Ayodele (2023) of NAIRAMETRICS, "A stair truck operated by the Nigerian Aviation Handling Company (NAHCO) on Wednesday rammed into an aircraft belonging to Air Peace at the Murtala Muhammed Airport (MMA), Lagos Nigeria, and causing massive damage to its fuselage.
A source close to the airline told our correspondent on Wednesday that the damage was the third time in one month that NAHCO equipment would be damaging its aircraft at the airside of the Lagos Airport.
A source who witnessed the incident gave the registration number of the damaged aircraft as Airbus A320 with the registration number: A320 ES-SAZ.
It was learned that the serious incident led to the damage of the aircraft elevator by the NAHCO equipment.
The source told our correspondent that before the incident occurred, the aircraft was scheduled for about 10 flights on the day of the incident, including a 7 am flight from Lagos to Owerri."
There is never enough seriousness when it comes to airside safety and losing over 70 million monthly for grounding an aircraft is not good business. It will be expensive to make any attempt to reduce the impact of professionalism and human factors in flight operations. However, given that the plane is insured and possibly under a lease agreement, Air Peace might not cover the cost by itself alone.
Also read Airlines Ticket Price Elasticity of Demand and Profitability
References
Ayodele, C. (2023, January 5). NAHCO equipment rams into Air Peace aircraft at Lagos Airport, causes damage. Nairametrics. https://nairametrics.com/2023/01/05/nahco-equipment-rams-into-air-peace-aircraft-at-lagos-airport-causes-damage/
IATA. (2019). Four Priorities Identified for MENA Aviation as Challenging Operating Environment Persists. Www.iata.org. https://www.iata.org/en/pressroom/pressroom-archive/2019-press-releases/2019-11-05-01/
Oyekanmi, S. (2023, January 5). Naira improves at the black market to N730/$1 on 5th January 2023. Nairametrics. https://nairametrics.com/2023/01/05/daily-exchange-rate-between-naira-and-dollar/