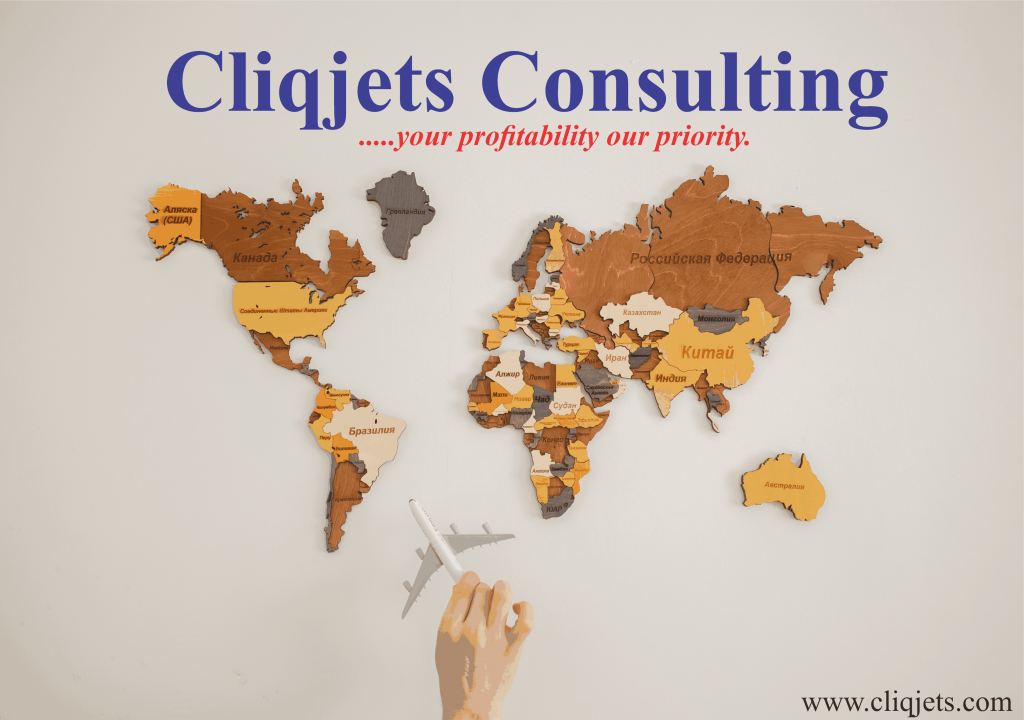 CliqJets Consulting, a reliable aviation consultancy, is thrilled to reiterate its unwavering commitment to transforming the aviation industry in Nigeria through an innovative approach to safety, efficiency, profitability, and operational sustainability and efficiency.
With an extensive track record of success and a team of seasoned aviation experts, CliqJets Consulting is dedicated to providing comprehensive and tailored solutions that empower aviation stakeholders to thrive in a dynamic and challenging environment.
Safety:
At CliqJets, safety is the bedrock of everything we do. Our team of aviation safety specialists employs cutting-edge methodologies to identify potential risks and create customized safety protocols that adhere to the highest international standards. We work hand-in-hand with our clients to instill a safety-first culture, fostering an environment where safety becomes ingrained in every operation.
Operational Efficiency:
Recognizing the critical role efficiency plays in the aviation industry, CliqJets Consulting brings forth innovative strategies to optimize operational processes. Through meticulous analysis, data-driven insights, and best practices, we empower our clients to streamline operations, minimize downtime, and enhance productivity, ultimately driving cost savings and elevating their competitive edge.
Profitability:
With profitability at the forefront, CliqJets Consulting assists aviation businesses in maximizing revenue streams and identifying new growth opportunities. Our financial analysts conduct in-depth assessments of business models and market trends to develop actionable strategies that unlock untapped potential, bolster financial performance, and strengthen overall profitability.
Operational Sustainability:
CliqJets Consulting recognizes the urgent need for environmental responsibility in aviation. As advocates of sustainability, we aid our clients in adopting eco-friendly practices that reduce their carbon footprint and align with international sustainability targets. From implementing fuel-efficient operations to embracing innovative technologies, we pave the way for sustainable aviation growth.
Partners in Progress:
"We envision a future where aviation reaches new heights in safety, efficiency, and sustainability," "Our team is committed to being a steadfast partner in our clients' progress, combining expertise and innovation to drive transformative results."